Eau Claire County has several active 4-H clubs. Below you will find leader contact information and meeting dates for each club, as well as contacts for project clubs. Contact the Extension Office if you have questions or need help finding a club to meet your schedule or child's age group.
2023-2024 General Leaders, phone, and email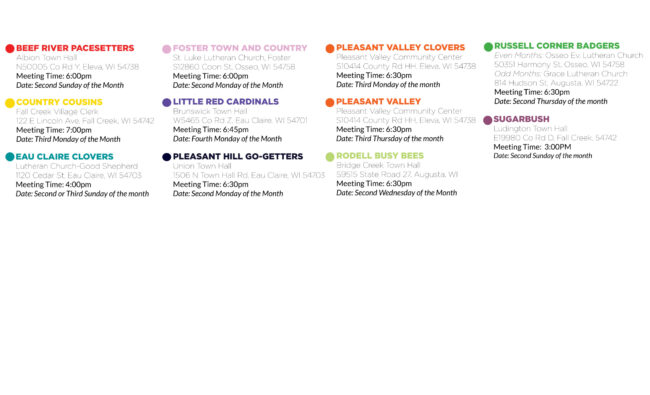 2023-2024 Meeting Locations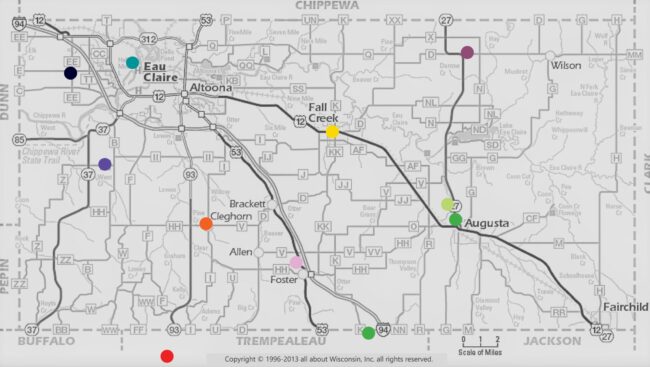 Animal and Arts Project Learning Resources
The Positive Youth Development Media Collection is a centralized library of educational tools that can be borrowed from anywhere in the state. Youth leaders, volunteers, and staff will find displays, skillathons, learning lab kits, interactive CD ROMs, DVDs, and more. Project area materials include horse, dairy, livestock, small animal, and some arts. Learn more about the Collection and how to request materials here: Media Collection – Wisconsin 4-H
---
Projects
4-H Projects are specific areas of interest for 4-H members and volunteers. Projects cover a wide variety of topics from animals, science, arts, and beyond. Explore the different project areas here and find more information on a project that interests you!

When you re-enroll in 4-H in September, you have the opportunity to add or subtract projects. You have until May 1 to make changes. Contact the Extension Office with any questions you may have on this. You can also speak with your group leader regarding any questions you may have.
Project Literature Library
Looking for educational materials for your project? If you need 4H publication material, other educational material or are just looking for some help for a project you are entered in, check out Eau Claire County's 4-H Publication Library. Materials can be checked out for a month.
Drama Library
Drama Enthusiasts! Eau Claire County 4-H has a list of their collection of plays for your club's use. Almost 2,000 plays, gathered since 1978. These are searchable by topic, title, cast size, author, and age group. Materials can be checked out for a month. See the 4-H Drama Library.
---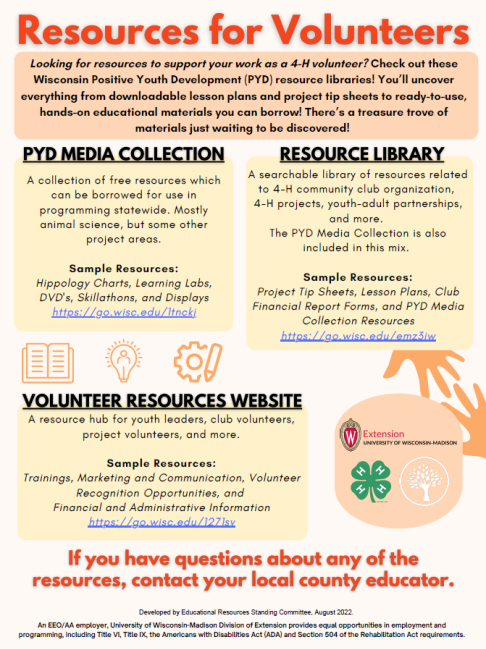 PYD Media Collection
Resource Library
Volunteer Resources Website