EC County 4-H & ECASD Offer Summer Classes
This summer Eau Claire County 4-H will work in collaboration with the Eau Claire Area School District and offer some exciting classes! See the schedule here. Registration will open Saturday, March 20, for the ECASD/4-H programs. Classes include
Introduction to Baking
Introduction to Fiber Arts
Aerospace & Model Rockets
Baking
Baking with Yeast
To register, starting Saturday, March 20, follow this link.
——————————————————
4-H and Youth
4-H and Youth programming is more than just our traditional community clubs.  We have various methods of outreach in Eau Claire County, from programming in afterschool settings to working with community partners.  4-H is taken right to students in many school districts and classrooms, where it provides enrichment and life skill development to youth-even if they are not members of traditional 4-H.  Our programs also allow us to partner with community organizations, helping strengthen positive youth development in the county.
4-H STAFF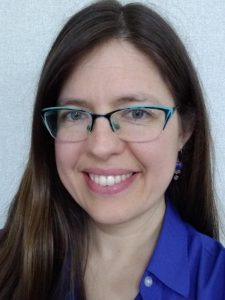 Rachel Hart-Brinson
4-H Educator
University of Wisconsin-Madison, Division of Extension, Eau Claire County
227 1st Street West
Altoona, WI 54720-1601
Phone: 715-839-4712
If you have any questions about 4-H, please contact Rachel at her email below or call the office number.
Email: rachel.hartbrinson@wisc.edu
Phone: 715-839-4712

Can't find what you're looking for?  Place your cursor over the "4-H and Youth" tab at the top of the page, and a drop-down menu will appear.
Extension Eau Claire County
University of Wisconsin-Madison
227 First Street West
Altoona, WI 54720