What is 4-H?
4-H is a non-profit youth development organization delivered by Extension professionals across the United States and around the world. Youth complete hands-on projects in areas such as health, science, agriculture, visual arts, foods & nutrition, and civic engagement, guided by adult mentors. Youth are encouraged to take on leadership roles, developing self-confidence and communication skills. 4-H gives youth the opportunity to explore and pursue their passions whether they live in the city, the suburbs, or on a farm.
Why 4-H?
4-H is open to anyone of any ability or gender and includes a wide range of ages in its activities, making it a great choice for busy families. Plus, 4-H is the largest youth development organization in the world, based upon the four elements of positive youth development foundations. Research has determined these elements are: Belonging, Mastery, Independence, and Generosity. 4-H is a great opportunity for youth to develop lifelong skills, and to play an important role in their community. Youth will develop lifelong friendships, as well as improve and develop skills such as decision making, problem solving, planning, organizing, teamwork, leadership, and much more.
What does 4-H stand for?
The 4 Hs stand for Head, Heart, Hands, and Health. We talk about using all of these to help make our world a better place in the 4-H pledge, "I pledge my head to clearer thinking, my heart to greater loyalty, my hands to larger service, and my health to better living, for my club, my community, my country, and my world."
Who can join?
You! Usted! Vous! Any youth in grades 5K-one year out of high school can join 4-H. See our "Join 4-H" tab for more information.
How can I help?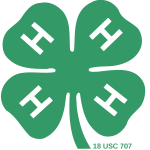 Adult volunteers are always welcome and needed. Contact the 4-H Program Educator, Rachel Hart-Brinson if you would like to become a volunteer or make a donation to our county program.
If you are interested in joining Eau Claire County 4-H, please follow this link to give us some information so we can contact you! (All information is for use by our office only. It is never shared!)
---
4-H STAFF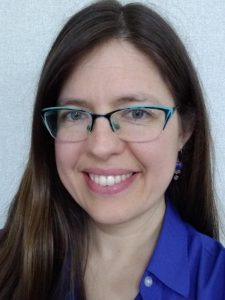 Rachel Hart-Brinson
4-H Educator
University of Wisconsin-Madison, Division of Extension, Eau Claire County
227 1st Street West
Altoona, WI 54720-1601
Phone: 715-839-4712
If you have any questions about 4-H, please contact Rachel at her email below or call the office number.
Email: rachel.hartbrinson@wisc.edu
Phone: 715-839-4712
Can't find what you're looking for? Place your cursor over the "4-H" tab at the top of the page, and a drop-down menu will appear.
Extension, Eau Claire County
University of Wisconsin-Madison
227 First Street West
Altoona, WI 54720