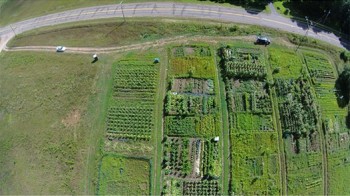 Jeffers Road Community Garden Rental Plots – Eau Claire County will again offer garden plots for rent at the Community Garden Site located on Jeffers Road, just off the North Crossing, in the Spring of 2018. Garden plots measure 20'x45' and will cost $35 per plot. If you are interested in renting a garden plot, or if you need more information, please stop in at the UW-Extension office at 227 1st Street West in Altoona, or call us at 715-839-4712.
2018 Garden Plot Information
2018 Garden Plot Rental Form
2018 Garden Plot Map
Community Garden Plot Regulations (English | Español)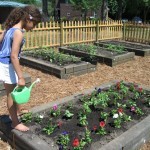 Community Youth Garden Located at North River Front Park. This program has many partners such as the FoodWIse Educators, Master Gardener Volunteers, local greenhouses, and local youth organizations.