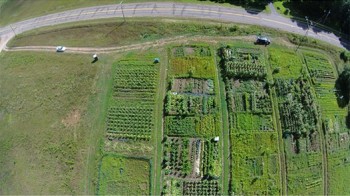 All of our garden plots have been taken for the 2020 season! Thank you to those who are gardening with us this year!
Jeffers Road Community Garden Rental Plots  Eau Claire County is again offering garden plots for rent at the Community Garden Site located on Jeffers Road, just off the North Crossing, in the Spring of 2020.  Garden plots measure 20'x45' and will cost $35 per plot.  If you are interested in renting a garden plot, or if you need more information, send an email to Andy.Heren@co.eau-claire.wi.us or you can call us at 715-839-4712 and leave a message.
Look at the links below. See the Plot Map to see which plots are available. If you wish to rent a plot this year, please fill out the 2020 Garden Plot Rental Form and mail that with your check for $35 to Extension, Eau Claire County, 227 1st Street W, Altoona, WI  54720.
Since we are currently working remotely from home, please email Andy (above) and tell him that you have mailed your form and what plot you wish to rent. You may also pay with a credit card here. There is a 2.39% convenience fee. Again, if you pay this way, please email Andy so he can get your name in your plot.
2020 Garden Plot Information Letter
2020 Garden Plot Rental Form
2020 Garden Plot Map (Updated 5.27.20)
Community Garden Plot Regulations (English | Español)
Planting Guide for Northern Wisconsin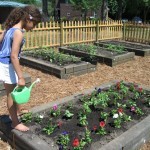 Community Youth Garden  Located at North River Front Park.  This program has many partners such as the FoodWIse Educators, Master Gardener Volunteers, local greenhouses, and local youth organizations.