August Senior and Community Center
August 19th, 12:30-3:00
iPad 101: Get the most out of your new iPad (or iPhone) and learn some basic to navigate the device, download Apps, and be productive with this great mobile device. This class is for beginning iPad users; Five iPads are available for use or bring your own iPad.  
iPad Tips and Tricks: Once you know the basics, there is more you can learn and explore. We'll dig into to organizing and configuring email accounts, using Facetime to make video calls, configure settings for your different Apps, and use the camera to shoot and edit videos and pictures. Bring your favorite iPad Apps to share.
Sept. 18, 12:30 pm
Windows 8 Basics: Are you new to computing and using the new Windows 8 Operating System or thinking about purchasing a new system? This class will cover the basics of using your Windows 8 computer, how to add/remove tiles and apps, access your desktop and other computer tools and features to navigate the system. No experience is necessary; bring your own Windows 8 tablet or computer (4 will be available for use).
Chippewa Falls Senior Center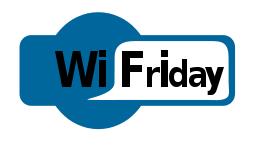 Join Jill, UW-Extension Broadband Educator, for the Wi-Friday open lab. This informal lab is available for you to get your computer or tablet questions answered—Jill will be prepared to answer your device questions during the following time-slots. 

August 22nd andAugust 29th 
9:00-10:00 iPad Tips and Tricks
10:00-11:00: Windows 7 (Done at 11)
11:00-12:00: Windows 8 (Don't be late…) 
Call the Senior Center 715-720-1666 to register for the class(es).
Menomonie Public Library
Free Basic Computer Series 
Tuesdays from 10-11:30 am
September 16th – October 28 
Basic Computer and Internet Series: This series of technology classes will cover basic skills and be delivered with brief instruction followed by hands-on practice. The series will dedicate 3 classes to Computer Basics (Sept 16, 23 and 30) and 3 classes to Internet 101 (Oct 7, 14 and 28). You may sign up for the topic that interests you or the series as a whole.  Jill Hietpas, Regional Broadband Educator from UW-Extension and Rundi Myklebust, Adult Services Assistant will present this basic computer series. No computer experience is required for this 6-session workshop.
Pre-registration is required for all classes. Class sizes are limited to 18 participants. To pre-register call 715-232-2164#10