We have information on many agriculture workshops that are being offered by the University of Wisconsin-Madison Department of Extension.
---
UW-Madison Division of Extension's Small Ruminant Webinars
The Small Ruminant webinar series, hosted by the UW-Madison Division of Extension, provides a research-driven view of popular sheep production issues that connect sheep and goat producers around the state. This series also connects producers to useful tools, techniques, and tricks of the trade & tips from the field.
Wednesday, April 12, 2023 – 7:30 PM
Grilling and Cooking Lamb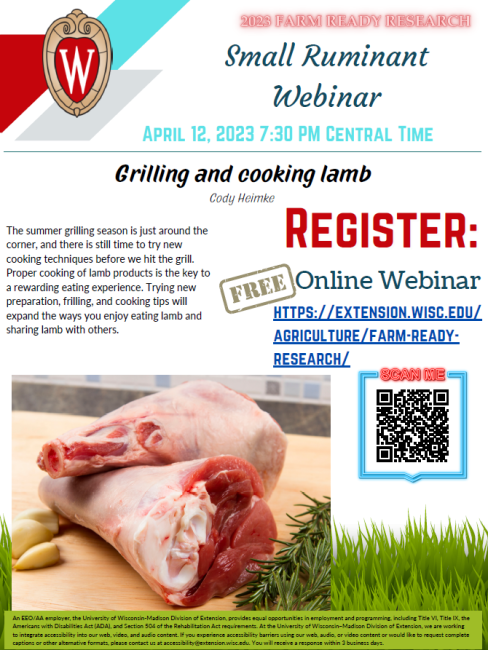 Join Extension Outreach Specialists for the final 2023 webinar on April 12 at 7:30 PM CST via Zoom. Cody Hiemke will demonstrate grilling and cooking techniques for lamb to enhance your eating experience. Register online at go.wisc.edu/FarmReadyResearch for free access to this session.