Discover the Dimensions for a Healthier You!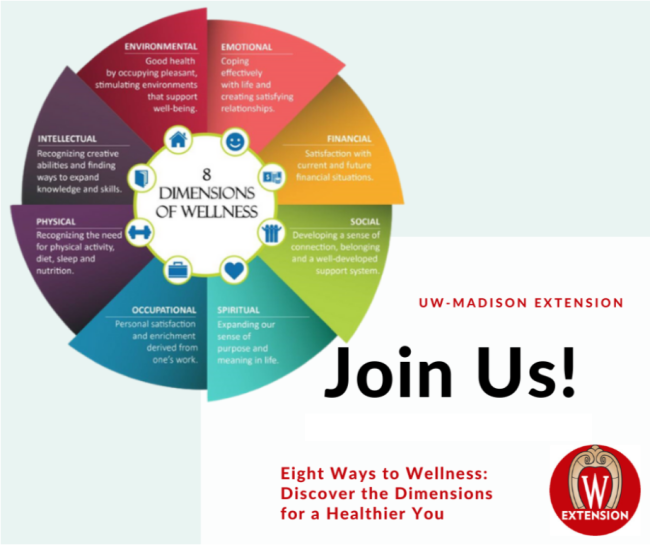 Wellness is often categorized into several interconnected dimensions. It's a holistic integration of physical, mental, and spiritual well-being. This program includes eight interactive sessions that teach ways to create harmony with the dimensions.
Occupational Well-Being: Personal satisfaction and enrichment derived from one's work
Physical Well-Being: Recognizing the need for physical activity, sleep, and nutrition
Intellectual Well-Being: Recognizing creative abilities and finding ways to expand knowledge and skills
Environmental Well-Being: Good health by occupying pleasant, stimulating environments that support well-being
Spiritual Well-Being: Expanding our sense of purpose and meaning in life
Emotional Well-Being: Coping effectively with life and creating satisfying relationships
Financial Well-Being: Satisfaction with current and future financial situations
Social Well-Being: Developing a sense of connection, belonging, and a well-developed support system
This program can be facilitated as an 8-session series or as individual sessions focused on a particular dimension.